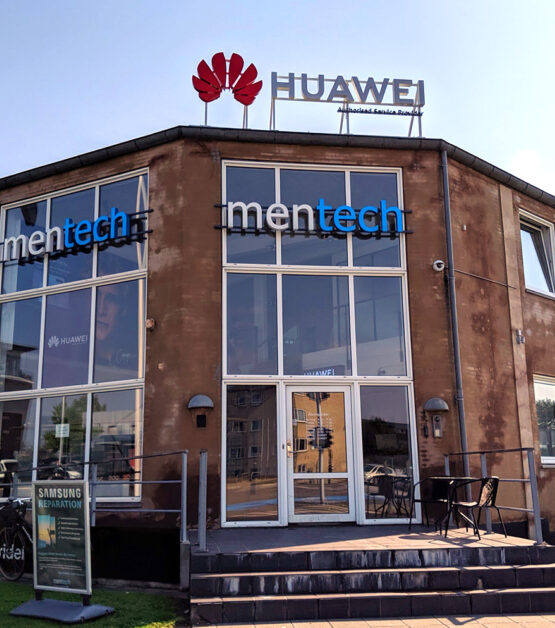 Branding, content strategy and social media
90 days project in 2021.
Background:
For the last 10 years the company has repaired defective electronics for more than 200.000 satisfied customers, reached over 100 employees, situated in 3 countries and performs 100.000 repairs annually.
The company wanted to position itself in retail, so a sub-brand was created to accommodate the customer need of not only offering repairs but also become the go-to shop for selling refurbished smartphones, laptops and desktops
looking outside-in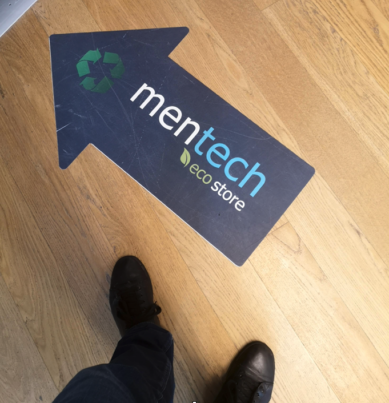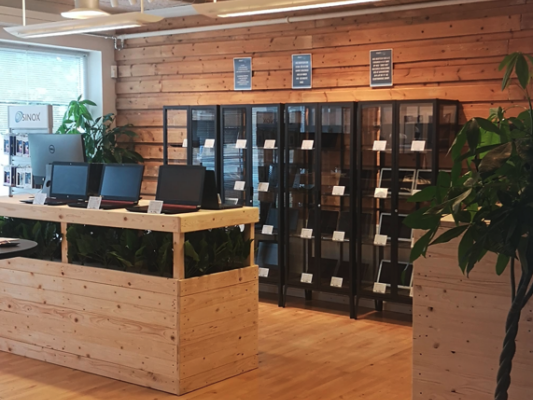 Scoping and results:
A lot of the jobs, i carried out, is unfortunately behind the wall of NDA, so more information can be obtained by request
Starting now.. and scale!:

I was responsible for content and campaigns on Instagram, Facebook, LinkedIn and Youtube, with the focus of generating traffic to the website (wordpress/woocommerce) and the first physical store. As a brand manager, I created a consistent, homogenous visual language that aligned with POS materials, flyers and posters.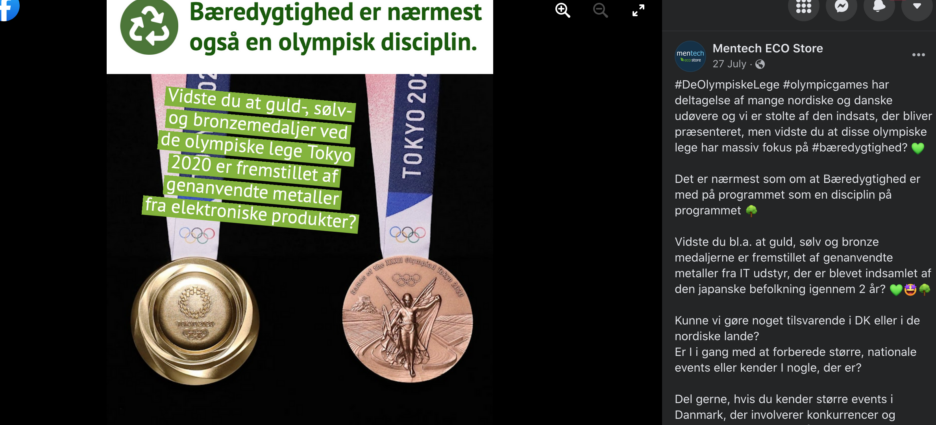 On- og offline campaigns
I activated the narrative and the Storyline regarding environmental friendly responsible consumption and executed 3 campaigns, addressing:
Back to school (August 2021)
Protect your phone and the enviroment (product marketing campaign)
Rebranding + Shop Launch (ultimo Oktober).
The themes were communicated as Facebook covers, posts, video, animation and on Instagram as Stories, Reels, captions using Facebook Business Manager for scheduling posts and analytics.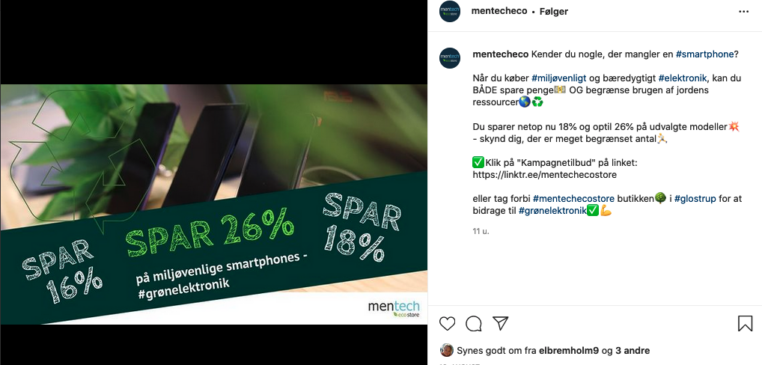 Kampagne: Back to School (promovering af smartphones)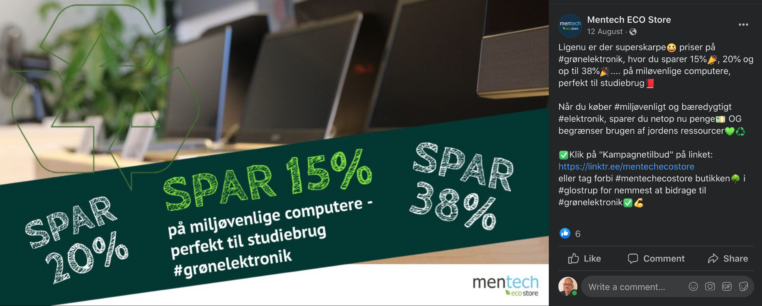 Kampagne: Back to School (August 2021)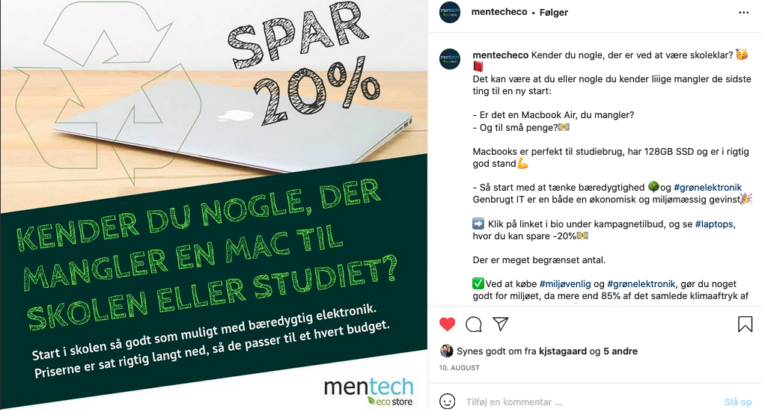 Kampagne: Back to school
Når man møder kunderne, møder de også brandet
Kunderne, som besøgte butikken blev også eksponeret for infoskilte, prisskilte og andet POS marketing materiale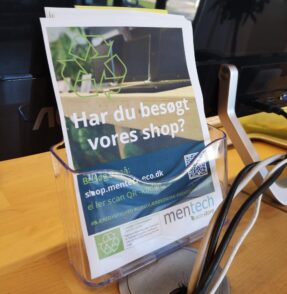 On and offline campaign
The "Protect your phone and the environment" campaign lasted 3 weeks and consisted of Facebook, Instagram, video (product marketing) and newsletter articles.

At the end of the campaign, along with the sales results, there was communication about which products had been sold the most and which impact it had on sustainability. In addition, more relevant information about the producers' contribution to e.g. a circular economy or sustainability was also introduced and displayed under the product.
https://www.instagram.com/mentecheco/
https://www.facebook.com/mentecheco/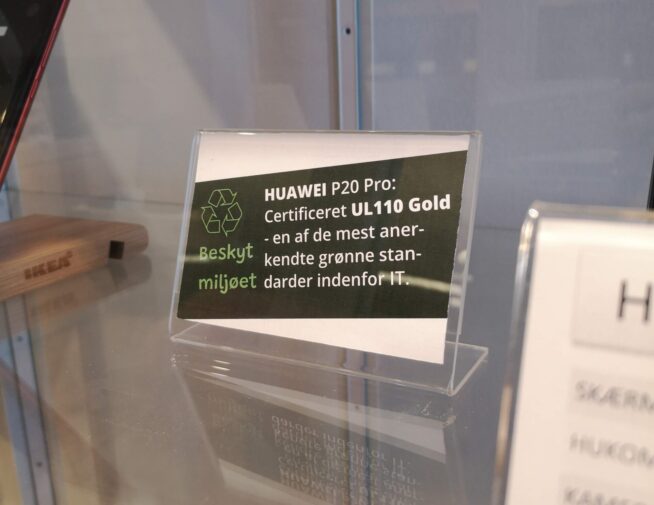 Prisskilte blev brugt som en del af fortællingen om hvordan producenten bidrog til bæredygtighed.

Kampagne: Facebook cover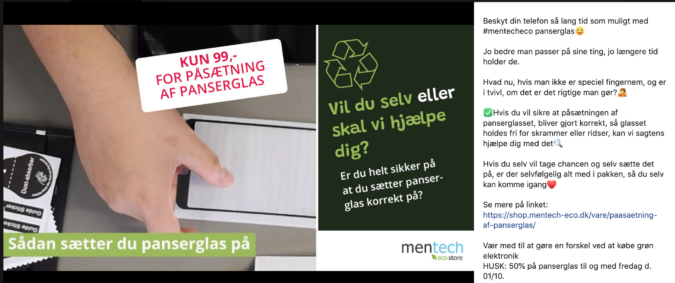 Som del af kampagnen, kunne man både købe panserglas og selv sætte det på, se hvordan man kunne sætte det eller købe påsætning.
Der blev også optaget og redigeret en info-video, der både var blev vist under produktkategorien på webshoppen samt på YouTube.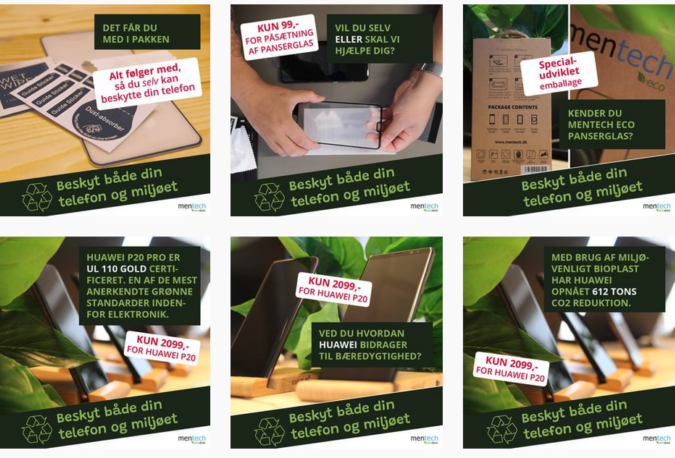 Det var en kampagne, der indeholdt en telefon og panserglas. De to produkter skulle markedsføres i samme kampagne, og der blev fremstillet et overordnet tema, samt adskillelige SoMe posts og captions udfra den definerede content strategi.
Mentech ECO Outlet
Q4 2021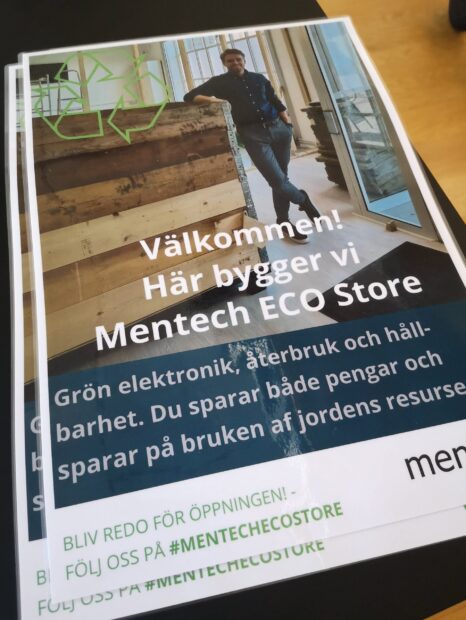 The next campaign was opening a second shop in a new country, so amidst building and refurbishing the location and showroom, resources were pulled into creating a new logo, brand ID, brand guide and colour scheme, which was applied to SoMe, print, POS, website and marketing materials.

Den nye farveholdning blev taget i brug, og samtidigt blev #grønelektronik som et overordnet koncept omkring Mentech ECO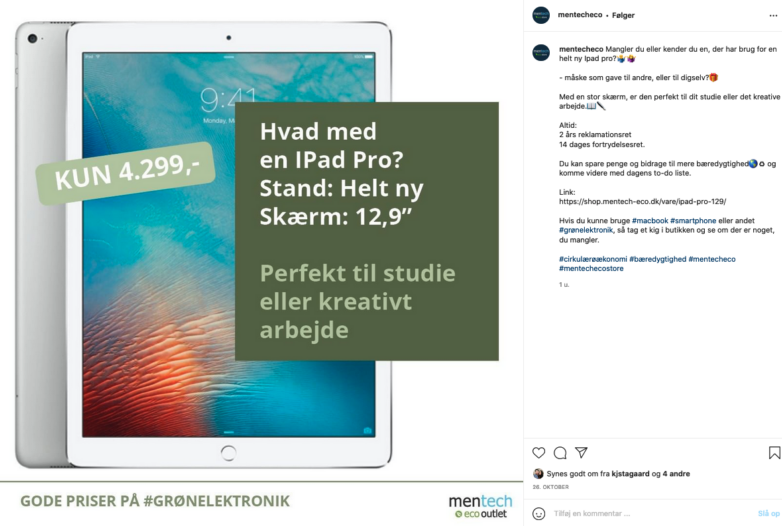 Product marketing som Facebook post i den valgte farveskala.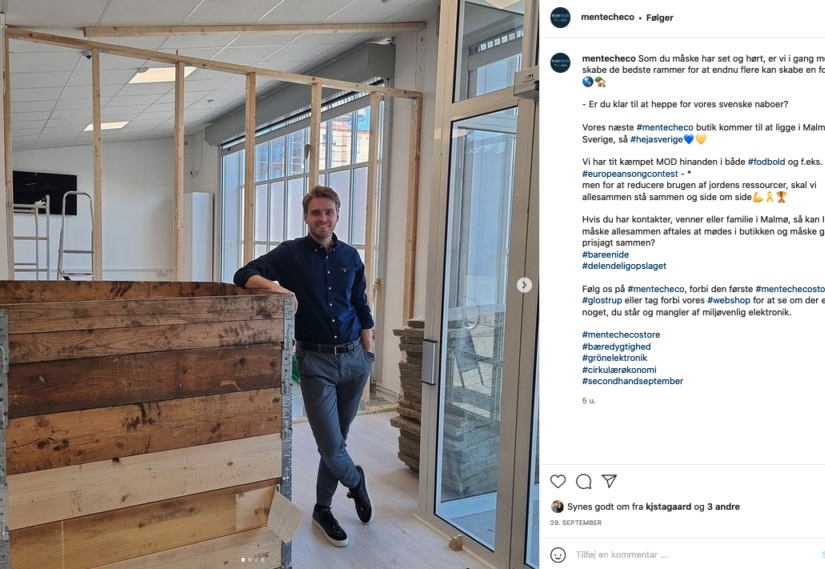 Mens man byggede, og gjorde lokalerne klar, opfordrede man sit publikum på de sociale medier, om hvordan man skulle heppe på svenskerne "Heja Sverige!" for sammen at kæmpe mod klimaforandringer og for mere bæredygtig brug af elektronik.

Der var overvejelser om at lave mere værdibaserede kommunikation, der skabte sammenhæng mellem kreativitet, innovation og hvordan man kunne skabe en bedre fremtid, ved at tænke og ikke mindst handle på en anderledes måde.
I am movin on.
Netop som min projektansættelse sluttede i november 2021, var det rebranding af Mentech ECO, der skulle implementeres på SoMe, et nyt forbedret website skulle udvikles og butikken i Malmø der skulle åbnes.
Erfaring:
Som solo marketing medarbejder, leverede jeg fra ide til eksekvering og de allerbedste resultater, når idé og tekstsparring foregik i teams.
Impact business design
Over en periode på 3 måneder, udførte jeg opgaver indenfor branding, art direction, grafisk design, UX og der forbandt branding og marketing på tværs af interne og eksterne platforme.
Funktioner, roller og opgaver