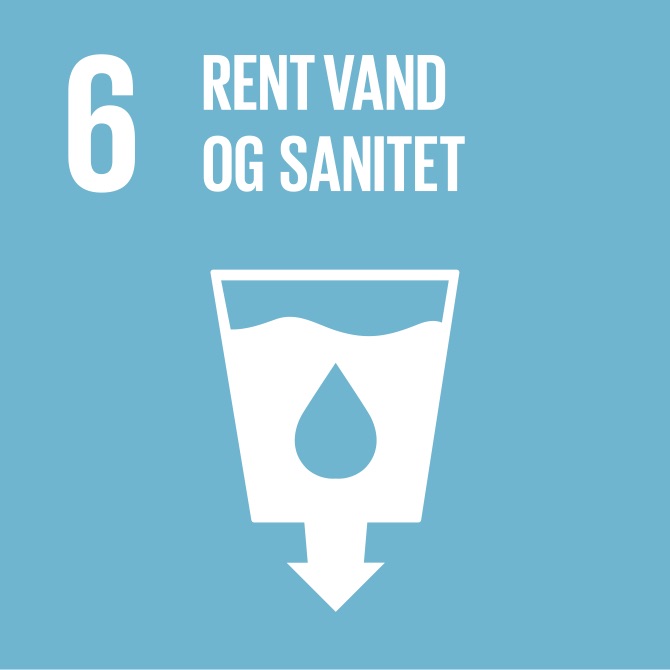 Løsninger til globale udfordringer
Der er mange globale udfordringer indenfor verdensmålene, #SDG og især VAND eller mangel på samme, rankerer desværre rigtig højt på Global Risk Report udført af WEF (World Economic Forum – Januar 2019).
Udfordringen med vand ligger på 4. pladsen mht. til "IMPACT" (Water crisis) lige bagved emner som: Failure of climate change mitigation and adaption (3), natural disasters (2) og extreme weather events (1).
Jeg arbejder sammen med et team, der laver løsninger indenfor WASH (SDG 6 – water, sanitation and hygiene) som inddrager en cirkulær sundhedsorienteret helhedsopfattelse af emnet.
Jeg har arbejdet som frivillig (in-kind) indenfor grafisk design, kommunikation og fundraising til at markedsføre løsninger, som kan være med til løse de stigende problemer, nationalt såvel internationalt.
Brand purpose/brand promise

På baggrund af tidligere successer som f.eks. Lifestraw, Permanet og Safe hands, som har beviseligt har været en massiv succes, og profitmæssigt må det betragtes som meget veldokumenteret POB (proof-of-business) både indenfor NGO segmentet og retail-segmentet.
Jeg har tillid til det bæredygtige hybrid produkt, som er en fuldstændig #gamechanger indenfor vandtransport og opbevaring af vand, primært i katastrofeområder, nødhjælpslejre etc og især når man inddrager fænomener som #dayzero, stigende urbanisering, er jeg overbevist om at det er #builttoscale.
Denne session været givende ift.:
Bidrage til at formidle løsninger på globale, samfundsmæssige udfordringer.
Sammensætte et pitchdeck med fokus på ROI og SROI.
Opbygge argumentation for at opnå commitment fra overfor investorer/interessenter.
Lære at kondensere og forenkle komplekse sammenhæng i visuel form.
Bruger metoder fra changemanagement til få folk "med på rejsen".
Kommunikere hvordan og hvorfor produktet (brand promise) kan give en samfundsmæssig og økonomisk gevinst.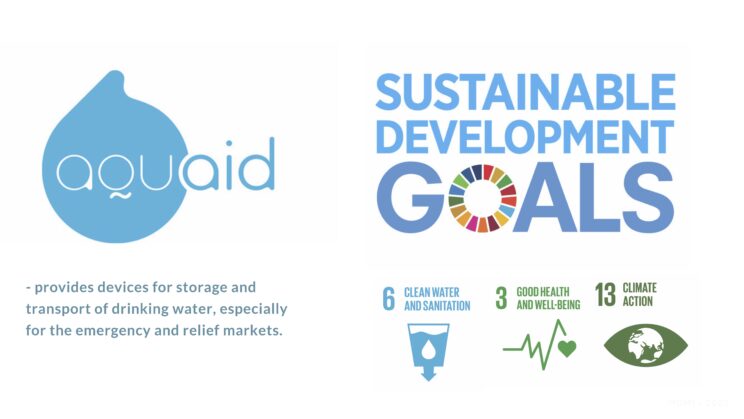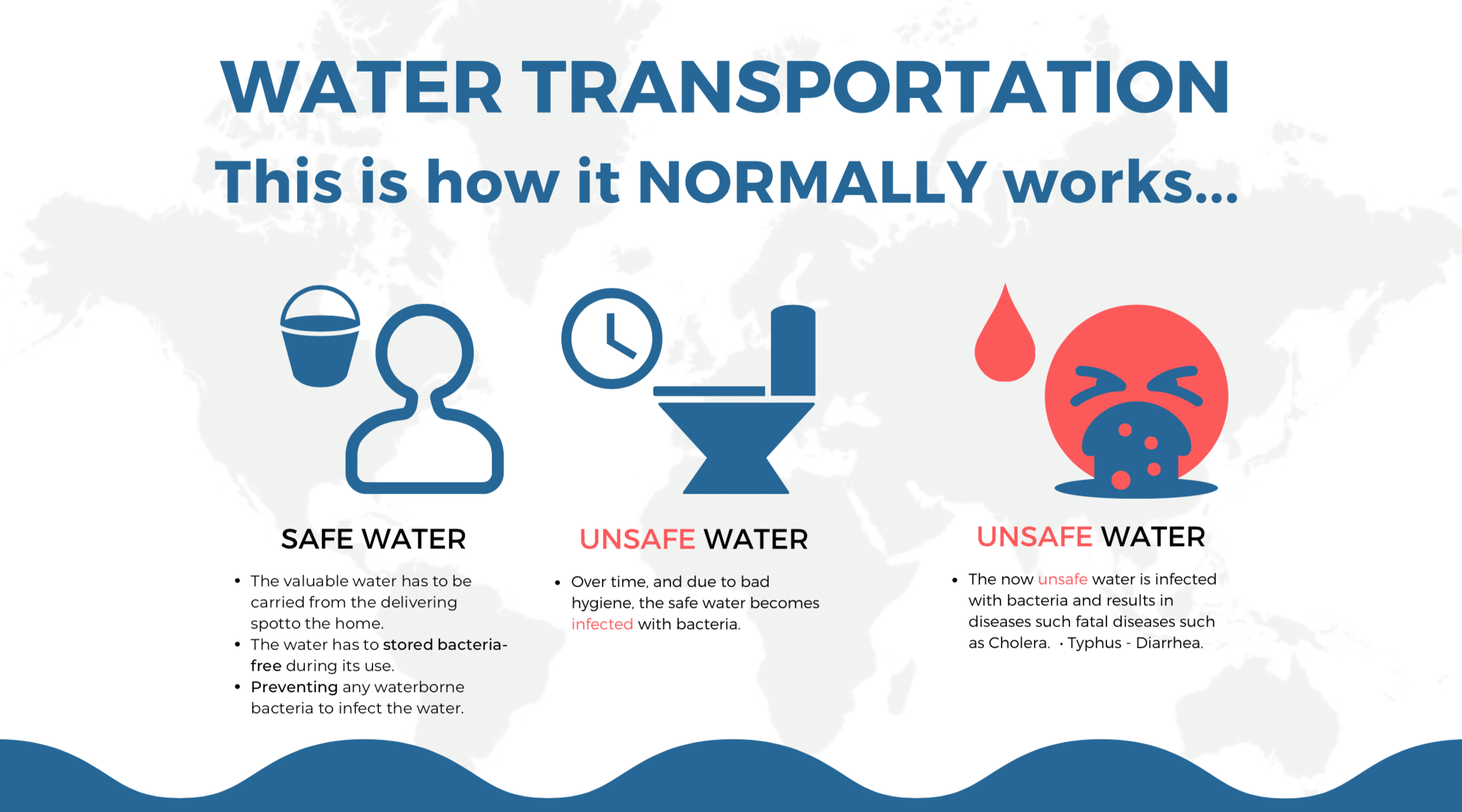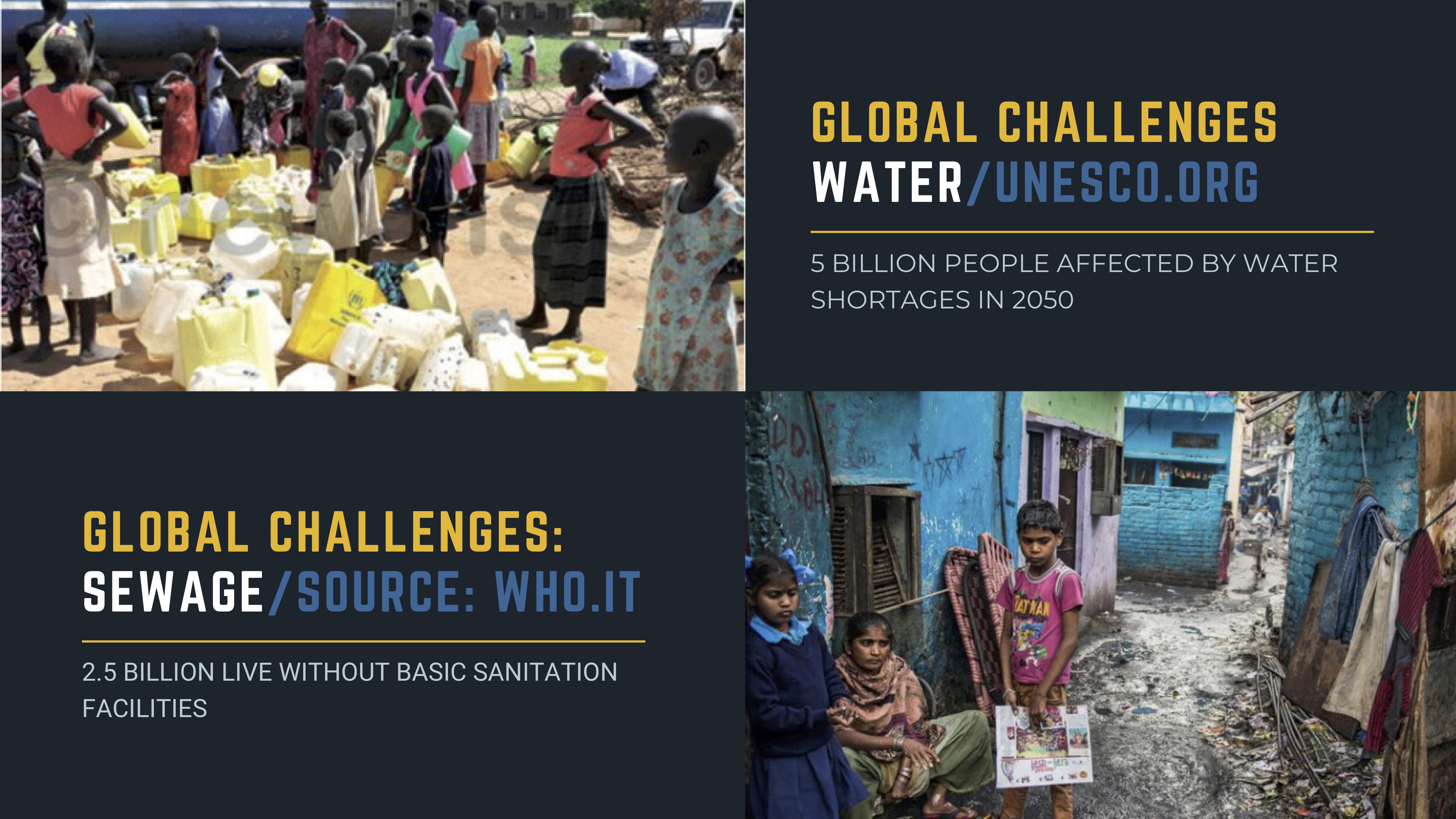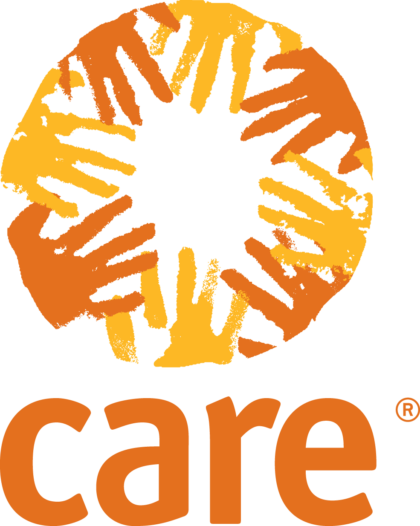 Vi samarbejder for øjeblikket sammen med CareNederland, hvor de tester produktet i marken bl.a. i Syrien, Ethiopien og Yemen.
i Q2 2019, søger vi "soft funding". Det er en spændende og lærerig proces, hvor man lærer at kommunikere og visualisere, samt skabe et narrativ omkring produktet samt læse alt omkring hvordan man laver et godt pitch, adfærdsdesign etc.
Hvis du vil høre mere om produktet, så send endelig en mail
AQUAID WATERBAG
– provides devices for storage and transport of drinking water, especially for the emergency and relief markets with lowest environmental impact.
AQUAID WATERBAG
– reduces water contamination during tran-sportation from water tap to village or refugee camp. Furthermore, the water is well protected in the bag while stored until it tapped through an
easy adjustable waterspout.
AQUAID WATERBAG:
Flexible and lightweight material,
more than 10,000 bags per tons.
Delivery by drones, reaching
emergency zones in destroyed
and otherwise inaccessible areas.
Add Your Heading Text Here
Statement from AQUAID:
We have developed a product, but cannot move ahead without com-munication, marketing and strategy.
Mads has contributed a lot to marketing and communication and is really good at building a solid network of contacts, which can strengthen the product's business concept.

Know more about #fundraising#co-creation #slidedecks#communication here:

Key findings:
#communication#marketing#global #societal#challenges#fundraising #valueproposition
#strengtheningthebrandpromise