i have re-designed a few websites in an different areas of businesses from flowershops with ecommerce functionality, construction workers, bookkeeping companies and psychologists.
From the stretched out hand from "Webdesign?.. Yes, i can help you with that…" to:
Getting the brief and the to distinguish between "wants and must-haves".
Putting on my thinking cap and come with a layout and how to solve the challenge of increasing the customers and the flow of traffic on the website.
Presenting the layout on multiple devices.
And starting implementing the design, using CMS such as wordpress, plugins, a deep knowledge and finally creating and landing traffic on the clients website
Has been a true learning experience, and i am still hungry for more, so if you do have a need of a more modern version of your website, which can generate traffic and potential customers, or maybe its way tooo complicated to update and post new content, then use the contact form and we can be in dialogue.
Heres a few sites: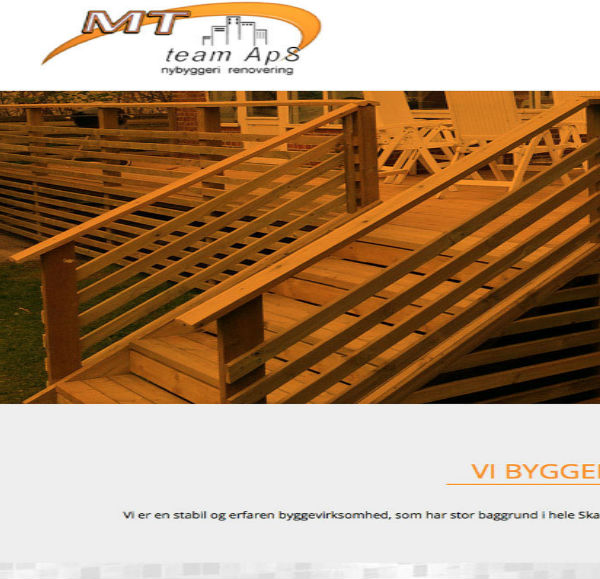 Idea
Concise explanation of the idea (ideally include a rough sketch)
Alignment
How does this initiative tie to broader team or company goals?
Problem
What's the underlying problem we've observed? Key examples to demonstrate?
How will this create value for our customers?
User-based job or tasks
What should customer be able to do when this initiative is 'done?'
What job do we think we're solving?
Measurement
Can we validate or benchmark early in the process?
How are you going to test that we've enabled the user to do X?
Non-goals
What are the related goals we could do but are not going to?
Time & Budget
How long will this take? What resources will this take?
Braintrust
Who are the people in the company that you should look to for guidance or feedback?
How will you engage them in what you're building?
When having conversations around how a change management project, or a project regarding several parties, theres a need to touch base and have a common terminology and definition of what you want solve, the product you want to sell. For that theres initial questions, which can help us reach the common goal
Problem/challenge:
Is the problem well stated? If the problem is only vaguely described, there a risk of ending up with a half-solved solution
Think beyond the product:
what is the feeling/the empowerment you want to enable at the end-user? Reframe the topic to make it an answerable question or series of questions. Sometimes its likely that you are describing the solution instead of a problem, which caused it?
Criteria:
What the criteria of success? Are they are Key success factors –OKR or KPIs, SMART goals?
When is the project considered "done"?
How do you measure it?
Functionality:
Are there any requirements regarding functionality?
Existing back-end, maintenance, front end, integrations with CRM/Salesforce etc.
Design and architecture:
Is there a sitemap, flow diagram, with designated task/functions? User stories/journeys, conversions, KPIs, KEIs
Code:
Can it be scaled, build upon? Clean code/minify use of lines of code. Does it aligns with standards such as WC3, accessibility (public domains), GDPR, e privacy etc?
Tech:
Is it done with the correct foundation as towards existing database/cms?
Scalability:
Is the solution scalable? Peak moments, does it have a working overhead? Scalable to certain life events (black Friday, concerts etc.)
Maintenance:
Who is in the charge of maintaining the site? cloud, hardware, security/hacking, updating the site (plugins and content)
Data management:
Is it compliant with GDPR, e privacy, accessibility